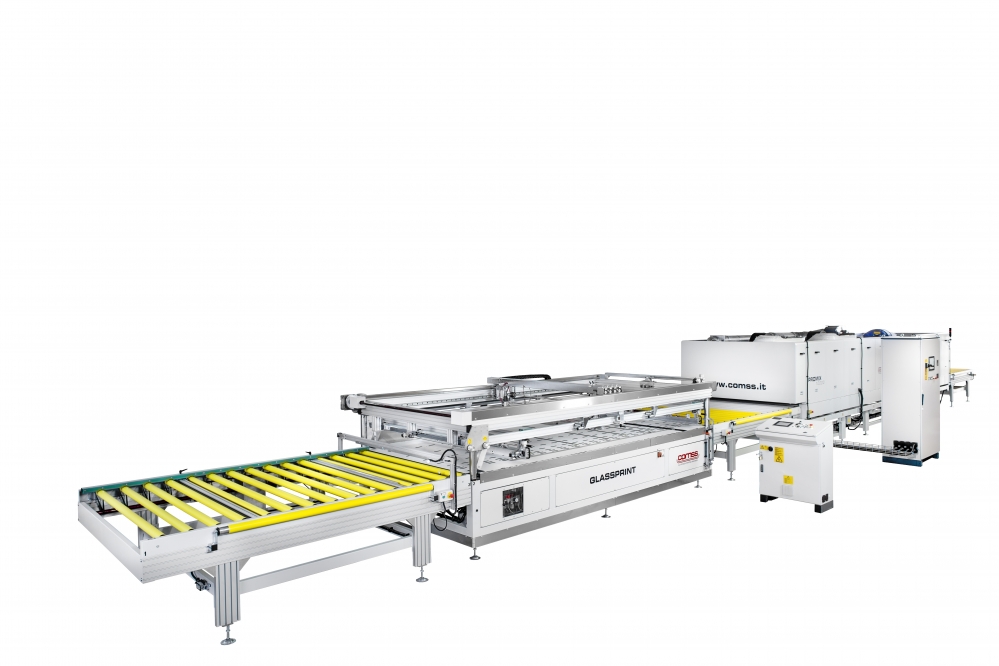 COMSS
s.r.l. has more than
40 years
of activity and experience in
artistic and industrial screen printing
.
The two generations still present in the company combine their experience and dynamicity and turn COMSS looking not only for a supplier, but also a partner able to supply plants and follow-up with technical and
post sales services
.
Our technical services involve close contact with our clients, on-site where the plant is to be installed. In fact, knowledge of the company and its organization are essential to be able to install a new production line that is perfectly integrated with the existing machinery.
The production of
customized machinery
and plants is COMSS' strong point.
Our silk screen printers, transport systems and conveyors, as well as drying ovens, have all been designed with
modularity
in mind, enabling clients to update and increase their plant at a later date.
Post-sales involves in
spare parts and assistance
, to be able to guarantee continuous production of the plants.
Online assistance
also plays an important part in
reducing machine downtime needed
, and for this reason all our machines have Internet connection.
COMSS services also include
training courses for screen printer operators
for companies who are beginning to work in the sector.
Training
takes place
on-site
at the company's premises, where the operator will be working, and using the machine he will be working with.
COMSS can also supply screens ready to use for different sectors.